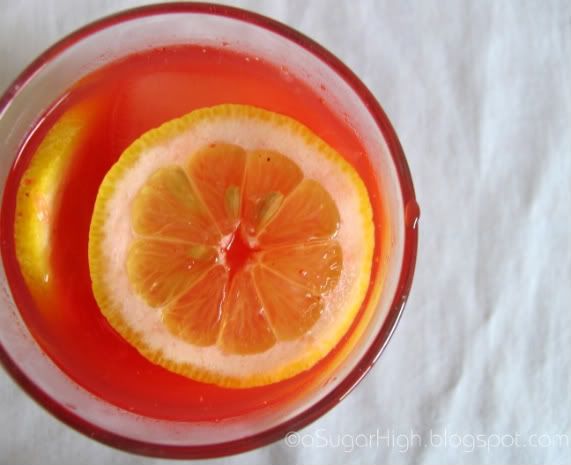 There is nothing more refreshing when the weather turns warm than freshly squeezed lemonade. Lemonade is so simple to make, and doesn't take long at all! The flavor can be easily adjusted to your liking - I like my lemonade tart, so I used less sugar to make it lip-puckering. I decided to kick the flavor up a notch with strawberries, it tasted delicious! If you don't like strawberries, simply omit them from the recipe or replace them with your fruit of choice. This is the best lemonade I've had, definitely a keeper!
-Jess
Strawberry Lemonade
Ingredients-
1¼ cups sugar*
8 cups water
1½ cups fresh lemon juice, about 6-7 lemons
1 bag frozen strawberries, pureed (optional)
Preparation-
In a small saucepan, combine sugar with 1 cup of water. Heat while stirring just until sugar dissolves. Remove from heat to cool*.
Remove seeds from lemon juice, leaving pulp. In a pitcher, combine sugar syrup, lemon juice, remaining 7 cups water and strawberry puree, if using. Chill and enjoy!
Helpful Hints-
*Adjust the amount of sugar to your liking. My measurement produced a tart lemonade that wasn't too sweet. If you prefer it sweeter, I suggest using 1½ - ¾ cups sugar.
*I didn't allow my sugar syrup to get too hot, so it was able to cool nicely on the counter while I squeezed the lemons. If you're in a hurry, stick the syrup in the fridge to chill faster.